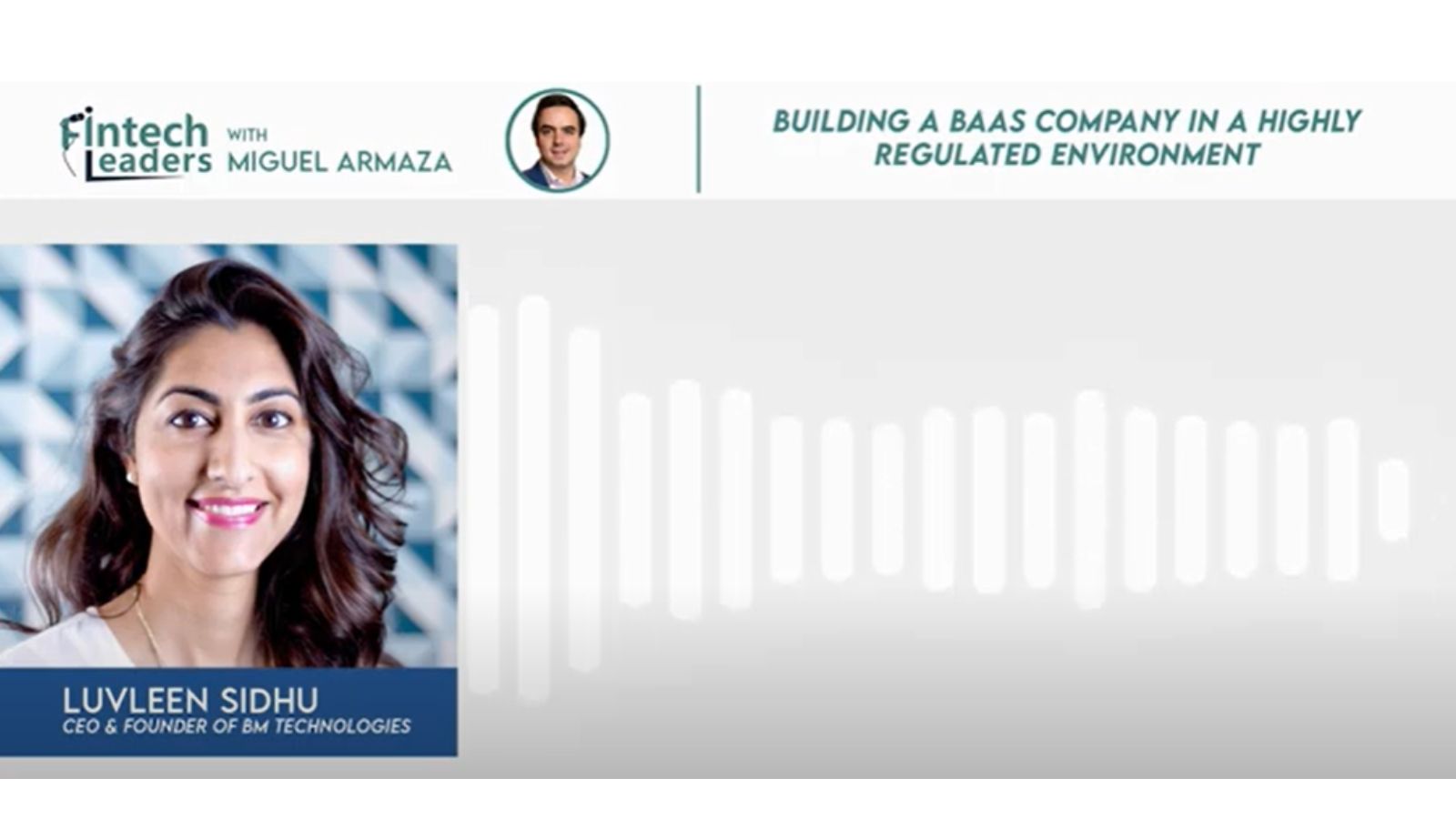 Miguel Armaza heads to Fintech Nexus New York for a live conversation with Luvleen Sidhu, CEO & Founder of BM Technologies (NYSE American: BMTX) a US Banking-as-a-Service platform that provides access to multiple financial services. The company currently serves over two million account-holders and provides disbursement services at approximately 725 colleges and universities.
In this episode, they discuss:
Pivoting from a consumer (B2C) to a B2B business model
Building a Banking as a Service company and navigating a highly regulated environment
Pros and cons of going public through a SPAC in 2021 as a profitable company
Putting yourself in the client's shoes
Leadership lessons… lots more!