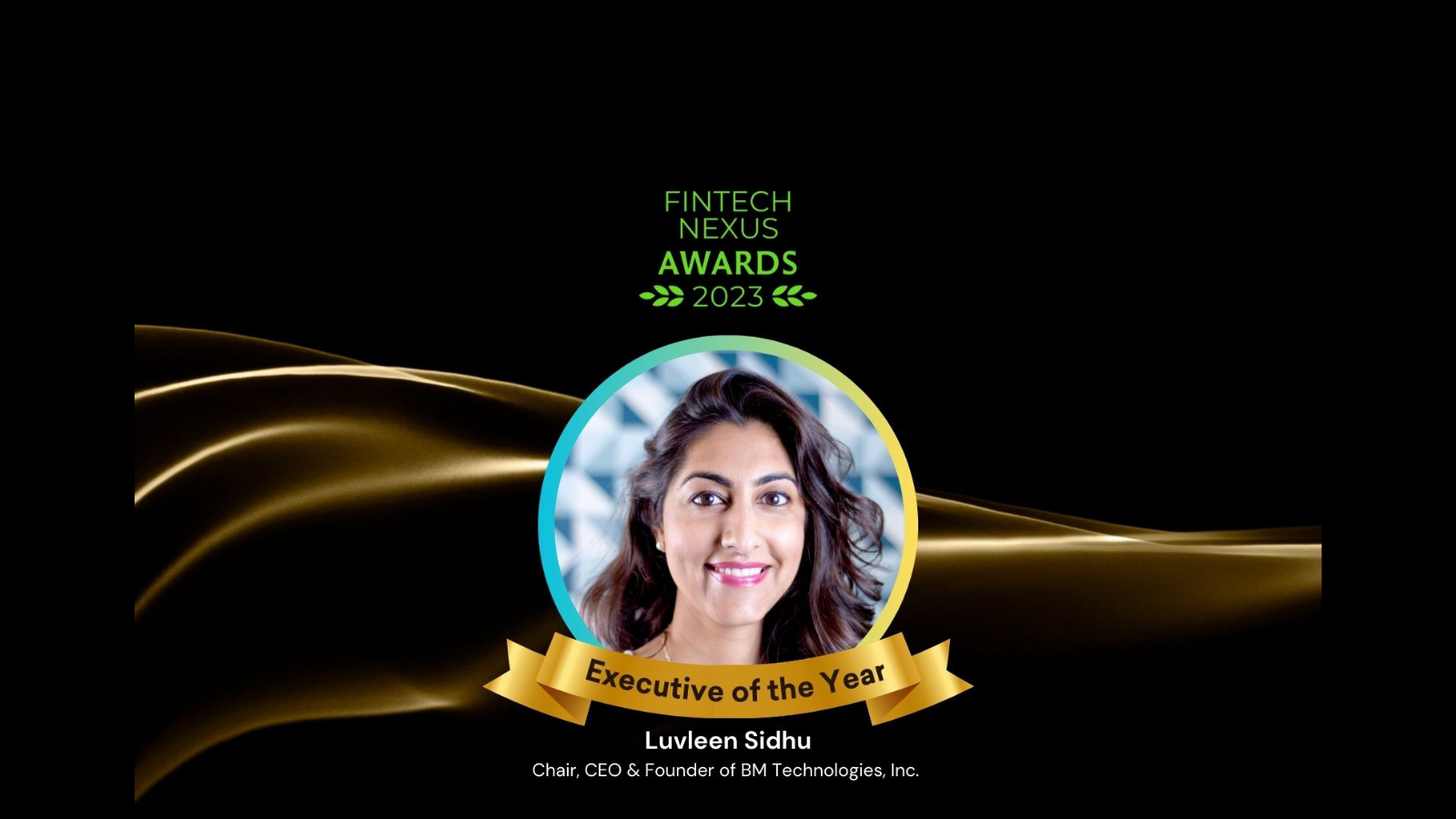 Fintech Nexus hosted its seventh annual awards ceremony to honor the world's leading fintech influencers and innovators in 10 unique categories. Luvleen was recognized as the Fintech Nexus 2023 "Executive of the Year."
Luvleen was chosen as the winner of this prestigious award out of five esteemed finalists, including Zach Perret, CEO and Co-founder of Plaid, Chris Britt, Founder and CEO of Chime, Rania Succar, CEO of Intuit Mailchimp, and Jennifer Tescher, Founder and CEO of Financial Health Network. The panel of judges comprise a diverse group of leaders and experts in the banking and lending industry from companies such as Prosus Ventures, Team 8, Sutton Payments Division, and BankTech Ventures. This award is a testament to Luvleen's leadership and the continued growth and innovation demonstrated by BMTX, one of the first publicly traded neo-banking fintechs in the country. As a woman in a male-dominated industry, Sidhu was the youngest female to take a company public at the time of its listing.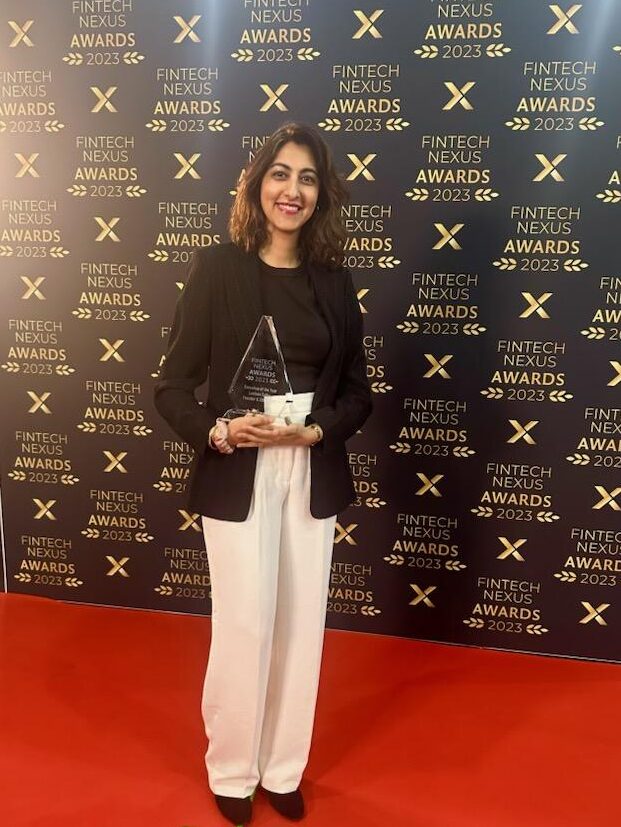 "I am truly grateful to be honored with the 2023 Fintech Nexus Executive of the Year award," said Luvleen Sidhu, Chair, CEO, and Founder of BMTX. "The finalists in this category represent admired executive leadership from a group of inspiring companies, and it is a privilege to be among them. This year has been pivotal for the company. We began 2023 with a new bank partnership with First Carolina Bank (FCB) for our higher education business, a two-year renewal of our existing and largest BaaS partnership, and a new deposit servicing agreement with Customers Bank for our existing and largest BaaS partnership. In October 2022, we announced a partnership with Helix to provide comprehensive embedded banking solutions for consumer brands, combining Helix's embedded finance platform and bank partnerships with BM Technologies' award-winning app development services and program management."
The Fintech Nexus Executive of the Year Award is given to a senior executive who has demonstrated outstanding leadership, integrity, performance, and team building within their company while at the same time contributing to the advancement of the industry. It is a celebration of the industry, for the industry, by the industry.