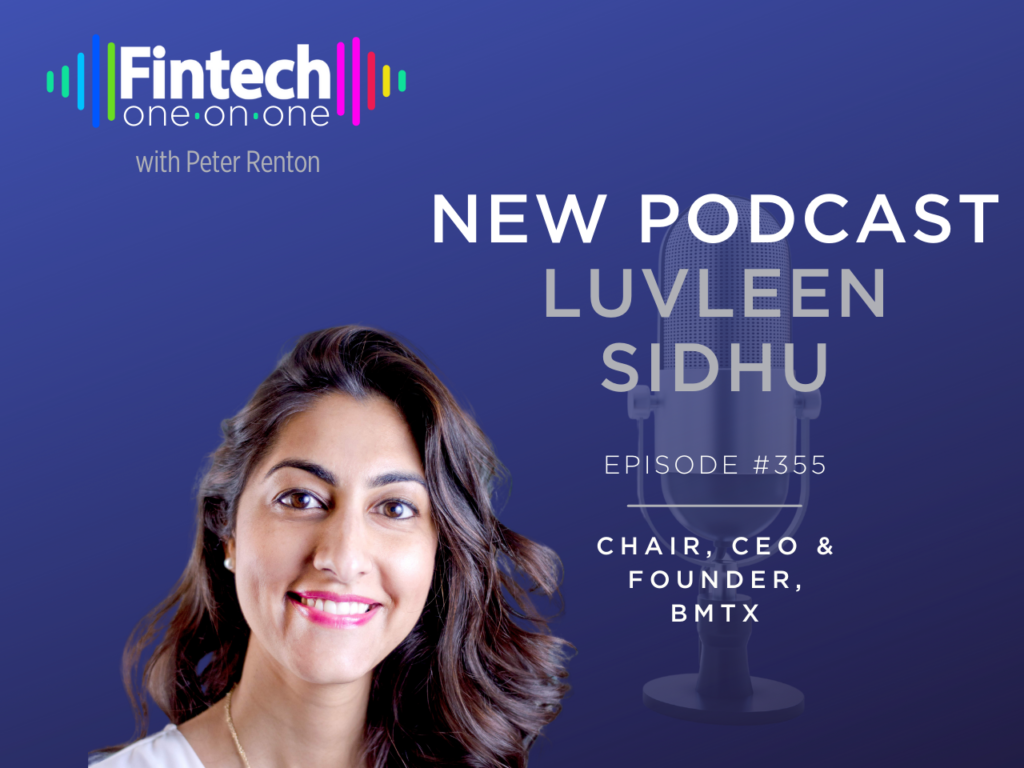 Luvleen was last on the show back in 2019 and returns to give an update on all things BMTX.

In this podcast you will learn:
• The core business of BM Technologies today.
• Why they decided to spin out from Customers Bank.
• The thinking behind going public via SPAC.
• What has changed now that BM Technologies is a public company.
• Why they decided to acquire a community bank.
• What attracted them to First Sound Bank in Seattle.
• What they will do with the bank once the merger closes.
• The difference in approaches for partnering versus acquiring a bank.
• The highlights from their 2021 earnings report.
• Details of the T-Mobile banking-as-a-service partnership.
• Who banking-as-a-service for brands is best suited for.
• How the branding works in these relationships.
• How they are growing their direct-to-consumer student banking business.
• The opportunity for retention of these consumers post-graduation.
• Their plans for crypto.
• The most exciting opportunity for BMTX going forward.
The original post and podcast can be found at https://www.lendacademy.com/podcast-355-luvleen-sidhu-of-bm-technologies/.